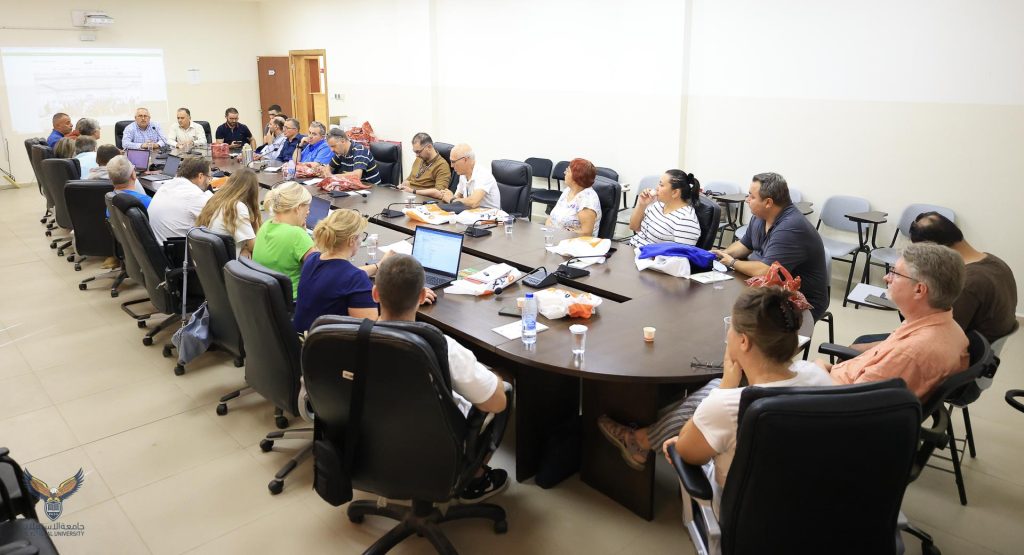 Within the events and activities of the Precision Agriculture Project in Palestine "Towards
Innovation in Education and Scientific Research (BENEFIT)", Al-Istiqlal University in Jericho
hosted last Tuesday, 19th of September 2023, a delegation from the project's partner universities
from the European Union and Palestine. Members from the Slovak Agricultural University
(SAU) team, Ruse University from Bulgaria, and the Czech College of Technology from the
The Czech Republic participated in the delegation, in addition to teams from local universities: An-
Najah National University, Al-Quds Open University, Palestine Technical University, Kadoorie,
and University of Palestine. Hebron.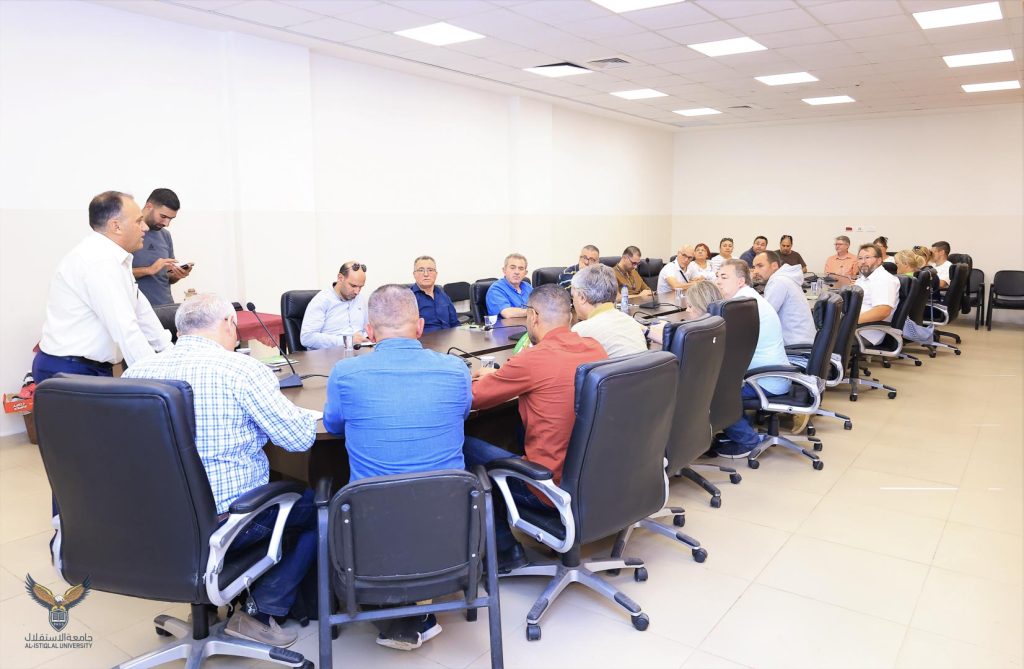 Dr. Walid Khalilia, project coordinator at Al-Istiqlal University, welcomed the guest delegation
and conveyed to them the greetings of His Excellency the President of Al-Istiqlal University,
Prof. Dr. Nour Abu Al-Rub, and all the academic, administrative, and military staff at the
university, providing a brief explanation of Al-Istiqlal University and its interests in education
and scientific research, especially security-related topics such as food and environmental
security.
The members of the delegation in the project discussed several issues, including the use of
technology in education and scientific research. The participating delegation also visited the
palm field at the university to see digital technology tools distributed in the field in order to
measure the percentage of humidity, salinity, and temperature in the soil and upload the
information to the Internet clouds and the database at the university in order to analyze and use it
in education and scientific research.